Kinh nghiệm thi
Tổng hợp Phrasal Verb theo topic siêu hay (Phần 2)
Patado
Cụm động từ – Phrasal Verb là một phần không thể thiếu trong tiếng Anh và càng sở hữu phong phú thì đây cũng là điểm mạnh cho bạn trong bài thi IELTS. Bài viết này, Patado sẽ tiếp tục giới thiệu cho bạn phrasal verb theo topic cực hữu ích. Hãy cùng tìm hiểu ngay nhé.
1. Phrasal Verb Topic Weather
Nếu được hỏi về vấn đề thời tiết của nơi mình ở thì các bạn sẽ diễn tả như thế nào nhỉ? Vậy thì những phrasal verb thường dùng trong chủ đề về thời tiết này sẽ giúp bạn.
Clear up – thường dùng cho trời quang mây tạnh sau những cơn mưa
Ex. According to the weather forecast, it will clear up later in the day.
Cool down – sự dịu lại sau cơn nắng gay gắt
Ex. After the pouring rain, the temperature has cooled down a little.
Come out – nói về sự xuất hiện của mặt trời, mặt trăng, hoặc là ngôi sao trên bầu trời
Ex. As we were about to leave the campsite, the sun came out.
Go in – nói về sự biến mất của mặt trời sau những đám mây mà không thể nhìn thấy
Ex. The sun had gone in and it was starting to get darker.
Warm-up – khi thời tiết trở nên ấm áp hơn
Ex. I love spring because the weather starts to warm up.
Blow up – nói về cơn gió mạnh hoặc cơn bão mạnh kéo tới bất chợt hoặc sự thổi tung vật gì đó với gió mạnh
Ex. During the storm, many trees were blown up by the vigorous wind.
– Cloud over – khi mây xuất hiện và che hết mặt trời
Ex. The weather in my city is usually pleasant but sometimes it clouds over.
Ex. All of a sudden, the rain starts to pour down and everyone is seeking for shelter.
Rained off – khi những sự kiện ngoài trời (outdoor activities) bị hoãn lại do trời mưa
Ex. You should plan ahead and listen to the weather forecast in case things get rained off.
Snow in – khi không thể ra ngoài hay di chuyển do tuyết dày đặt (dùng khi nói về những chuyến du lịch của mình ở nước ngoài)
2. Topic Food/Cooking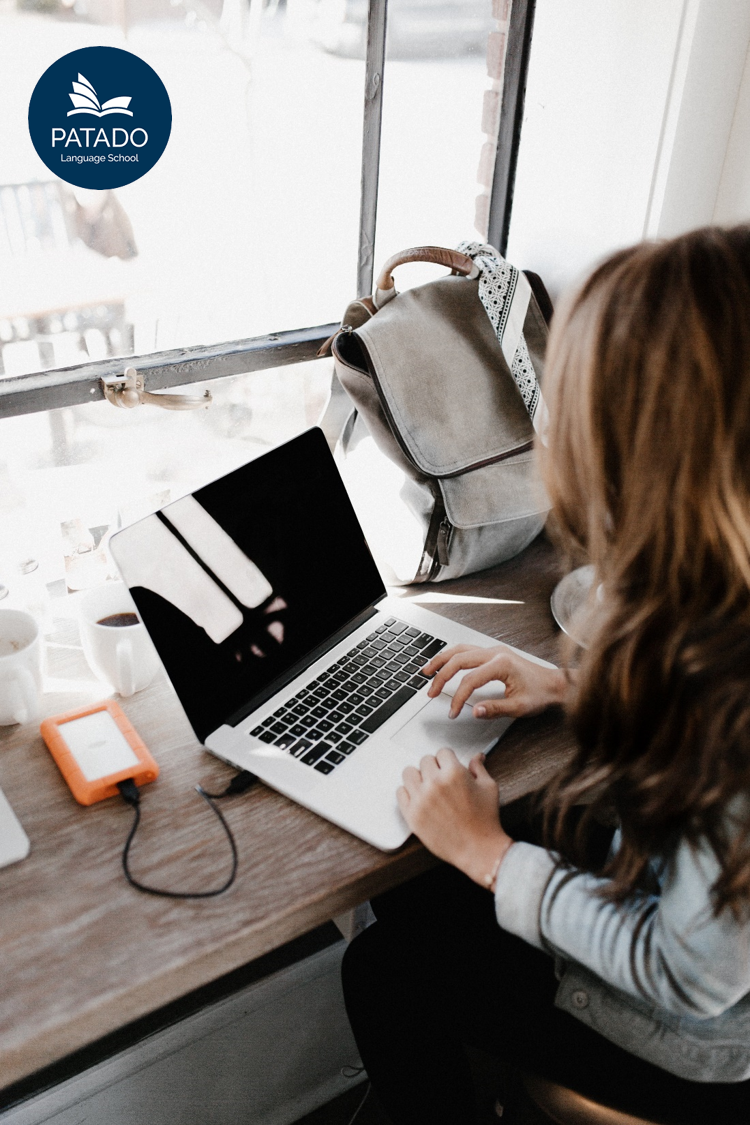 Boil down – đun sôi, hoặc nấu cho đặc lại
Ex. My mom boiled down the leftover sauce to make it more flavorsome.
Boil over – đun sôi và làm tràn
Ex. Jenny was cooking her chicken noodles soup on high heat and it boiled over.
Chop up – chặt nhỏ, băm nhỏ
Ex. The chef is chopping up the truffle mushroom for his signature dish.
Cut back – giảm bớt, cắt bớt khẩu phần ăn
Ex. Steve is lactose intolerance and he has to cut back on dairy.
Eat out – ăn hàng, nhà hàng, hàng quán
Ex. My family and I eat out once a week on Sunday.
Whip up – chuẩn bị bữa ăn trong thời gian ngắn (thường sử dụng trong trường hợp khách đến nhà bất ngờ và mình chưa có sự chuẩn bị)
Ex. My family had surprise visitors yesterday, but my mom managed to whip up a light meal for them.
Cut out – tỉa gọt để tạo hình
Ex. After preparing the fruits, my sister cut them out to decorate for the dessert dish.
Cụm động từ là gì? Cách sử dụng và 100 cụm đồng từ thông dụng trong tiếng Anh
3. Topic Work
Carry out – làm một việc nào đó
Ex. The crews are planning a five-hour spacewalk to carry out necessary repair work on the shuttle.
Take over – tiếp quản, giành lấy quyền điều khiển
Ex. In the next few years, ABC Company will take over the small businesses.
Take on – mướn, thuê thêm người mới
Ex. Our company is taking on new staffs at the moment.
Hand in – nộp, báo cáo công việc, hoặc giấy tờ
Ex. John has already handed in his report.
Ex. Due to bankruptcy, the company has to layoff 200 employees.
Call off – gọi xin nghĩ làm (gấp và không báo trước vài ngày)
Ex. Jenny's daughter admitted to the hospital this morning, so she decided to call off from work.
Slack off – lười làm việc và làm việc không có năng lượng
Ex. Most of the workers usually slack off on Friday
4. Topic – Free time/Hobbies
Chill out/rest up – thư giãn/nghỉ ngơi
Ex. At the end of the year, many people decided to go on vacation to rest up and chill out after a competitive season.
Take up – bắt đầu một sở thích nào đó
Ex. I took up volleyball as I felt I had to lose some weight.
Get into – bắt đầu quan tâm về việc nào đó
Ex. I believe that when you get into a particular kind of work or activity then you will manage to become involved in it.
Give up – từ bỏ hoàn toàn một sở thích/hoạt động/thói quen nào đó
Ex. He suffered a serious injury that obliged him to give up on playing soccer.
Ex. In the summer, I usually engage in outdoor activities by joining in community service group.
Ex. In my leisure time, I usually hang out with my friends at the shopping mall.
Keep up – tiếp tục một sở thích/hoạt động nào đó
Ex. We often start different hobbies throughout our life, but we don't always keep them up for very long.
5. Phrasal Verb Topic Party
Party animal: Người thích tiệc tùng
Ex: "Did you see Jimmy at the party last night?" – "Of course. He's a real party animal. At one point, I saw him drinking wine out of a vase in the pool."
Social butterfly: Một người dễ hòa nhập trong các buổi tiệc, sự kiện, hòa mình vào đám đông; giao thiệp rộng
Ex: Jessie is such a social butterfly. I feel like every time we go to a party she spends the whole time talking to people she's never met.
Throw a party: Tổ chức một bữa tiệc
Ex: I'm throwing a party next weekend at my place. Can you make it?
Party pooper: Người có thái độ mệt mỏi, cau có , khiến cho những người đến dự tiệc cũng mất cả vui.
Ex: She is such a party pooper. She just complained about the subway all night and then fell asleep on the couch.
Dress up: Diện đồ đẹp lên hơn thường ngày
Ex: I hate dressing up for parties
To crash a party: Đến dự tiệc mà không được mời
Ex: "Did you guys see Tom at the wedding? I thought he wasn't invited" – "Yea, I think he crashed it…"
Ex: Here's to the bride-to-be. Bottoms up!
Drink like a fish: Uống rượu như hũ chìm
Ex: Marry drinks like a fish. I think she's already finished two bottles of wine.
In Full Swing:  Hoạt động ở mức độ cao nhất
Ex: The party was in full swing by the time I arrived. The place was packed.
Mong rằng thông tin trên sẽ giúp bạn bổ sung được vào kho tàng pharsal verb của mình. Hãy áp dụng một cách khéo léo trong đời sống cũng như khi tham gia thi IELTS để đạt được hiệu quả tốt nhất nhé.