Kinh nghiệm thi
Tổng hợp Phrasal Verb theo topic siêu hay (Phần 1)
Patado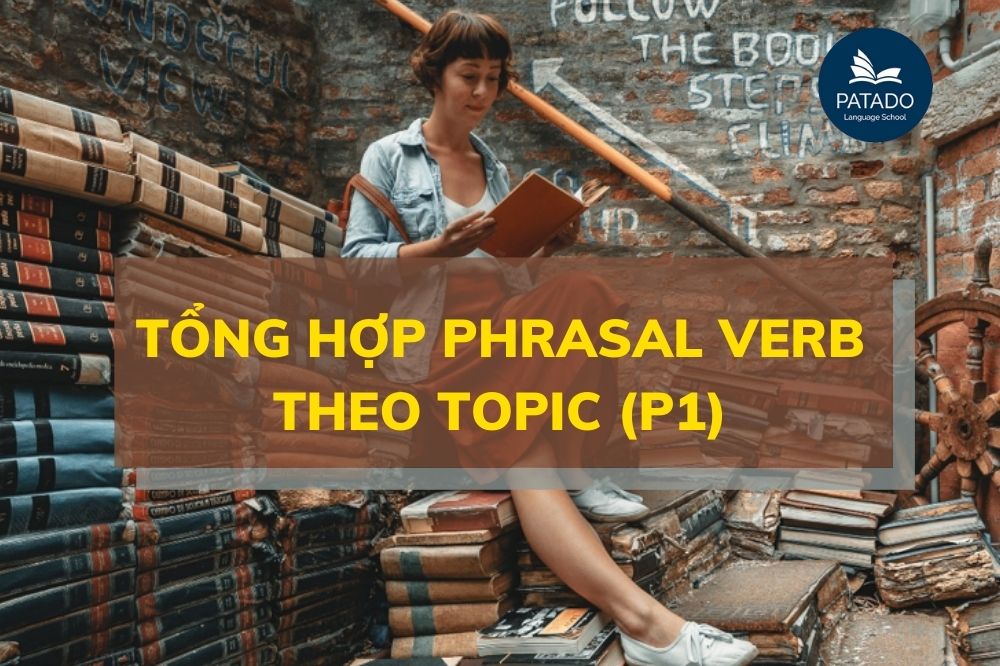 Cụm động từ – Phrasal Verb là một phần không thể thiếu trong tiếng Anh và càng sở hữu phong phú thì đây cũng là điểm mạnh cho bạn trong bài thi IELTS. Bài viết này, Patado sẽ giới thiệu cho bạn phrasal verb theo topic cực hữu ích. Hãy tìm hiểu ngay nhé.
TỔNG HỢP PHRASAL VERB THEO TOPIC 
1. Phrasal Verb Topic Education
Fall behind: chậm hoặc thua kém so với các bạn cùng lớp
Ex. Being addicted to video games makes me fall behind in my class.
My daughter is falling behind with her classmates.
Catch up: làm bù để bắt kịp những việc bị lỡ (nghỉ học bị mất bài)
Ex. I have been trying to catch up on the assignment from last week.
If you miss a lot of classes, it's very difficult to catch up.
Ex. I always go over my revision notes before I take the exam.
Go over your work before you hand it in.
Read up on: nghiên cứu, học kỹ lưỡng về vấn đề nào đó
Ex. If you are interested in taking another course in college, you should read up on it before deciding.
Drop out: bỏ học nửa chừng
Ex. Nowadays, many students drop out of college to work and support their families.
She started a degree but dropped out after a year.
Ex. I handed my assignment in late as usual.
I need to read up on my British history.
I handed my homework in late as usual.
Ex. After each lesson, it's necessary to sum up the main points
Ex: Are you into Maths?
Take up: Bắt đầu làm một hoạt động gì
Ex: Chris has just taken up baking.
Copy out: Chép lại giống với bản gốc
Ex: We need to copy out sentences from a book.
2. Phrasal Verb Topic Family and Friends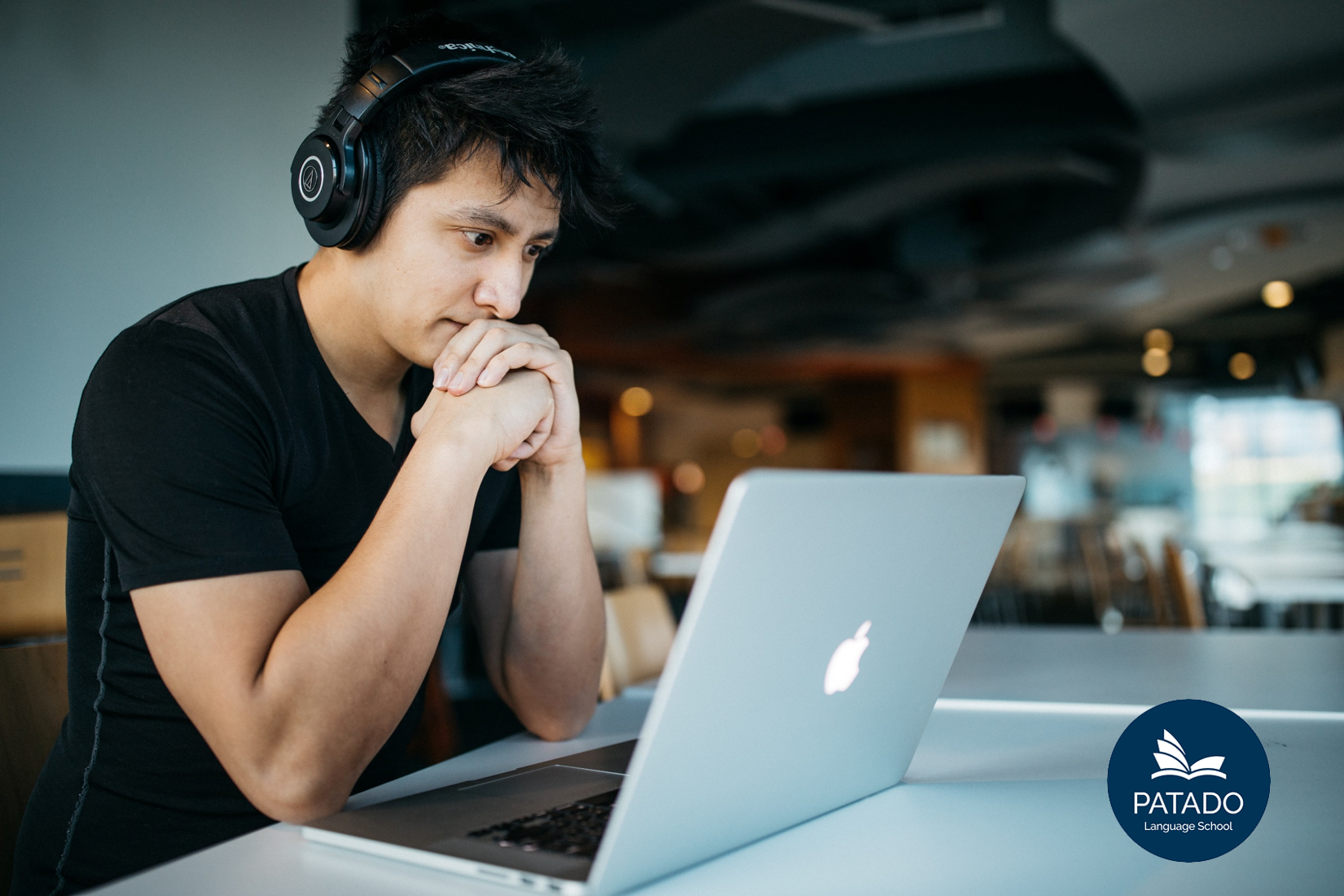 Gia đình và bạn bè là hai mối quan hệ mà tất cả chúng ta đều quý trọng đúng không nào? Hôm nay, những từ vựng hay được chia sẻ dưới đây sẽ giúp bạn kể về gia đình và bạn bè của mình thêm dễ dàng và được đánh giá cao hơn trong bài thi.
Get along – có một mối quan hệ tốt với ai đó
Ex. I found it hard to get along with my cousins, because they always said some very belligerent things.
Get together – tụ hợp với nhau, họp mặt
Ex. At the weekend, my family usually hosts a get-together for our relatives to come and have dinner.
Grow apart – nói về mối quan hệ không còn thân thiết như xưa
Ex. As we got older, we just grew apart.
Look after – nói về sự chăm sóc cho một ai đó.
Ex. In my country, it is a tradition that the young look after the old in the family.
Settle down – ổn định cuộc sống (thường nói sau khi kết hôn, muốn có cuộc sống ổn định)
Ex. After marriage, my husband and I will look for a peaceful place to settle down.
Split up – kết thúc một mối quan hệ với ai đó (li dị hoặc không còn sống chung với nhau nữa)
Ex. Several years ago, my parents had splitted up and my mom decided to move to America.
Pass away – khi nói về một người đã mất
Ex. My dad passed away 15 years ago.
Grow up – trưởng thành, lớn lên
Ex. My children have all grown up and left home now.
Run into = Bump into: Tình cờ gặp ai đó
Ex: I ran into Lucy at the concert yesterday.
Come between: Can thiệp vào, làm hại đến mối quan hệ hai người
Ex: We shouldn't let her come between us.
Let down = Disappoint: Làm ai đó thất vọng
Ex: They're relying on me, so I can't let them down
Stick up for = Defend = Support: Ủng hộ, hỗ trợ
Ex: My dad always sticks up for me.
Grow apart = Drift apart: Trở nên xa lạ
Ex: We used to be best friends in university but we grew apart over the years.
Lose touch (with someone): Mất liên lạc
Ex: I lost touch with Peter for 5 years.
Fall out (with someone): Mâu thuẫn với ai
Ex: I had a falling out with my best friend last month and we haven't talked to each other since
Get back together: Quay trở lại với nhau
Ex: We decided to get back together after 2 years living apart.
Cụm động từ là gì? Cách sử dụng và 100 cụm đồng từ thông dụng trong tiếng Anh
3. Phrasal Verb Topic Environment
Environment là chủ đề khá rộng nên bạn cần chuẩn bị học nhiều từ vựng để khi gặp trong bài thi không bỡ ngỡ. Đặc biệt, với Speaking thì bạn cần nên có cụm từ đi kèm để thực hiện bài nói hay hơn.
Ex. The residents around the area helped cleaned up the beaches after an oil spillage.
Ex. Deforestation requires high considerations since many trees has been cutting down for the last several years.
Dry up – nóng quá dẫn đến bốc hơi, có khi biến mất
Ex. Due to prolonged periods of drought, many areas and rivers have dried up.
Ex. The nuclear waste must be disposed of properly to avoid harmful chemical for human.
Ex. The sun is heating up the Earth's surface.
Ex. Humans have been using up the Earth's resources.
Wipe out – xóa bỏ, xóa khỏi
Ex. Natural disaster had wiped out many valuable properties in Japan.
Ex. People needs to develop a habit of not throwing away trash on the street.
4. Phrasal Verb  Topic Travel and Holidays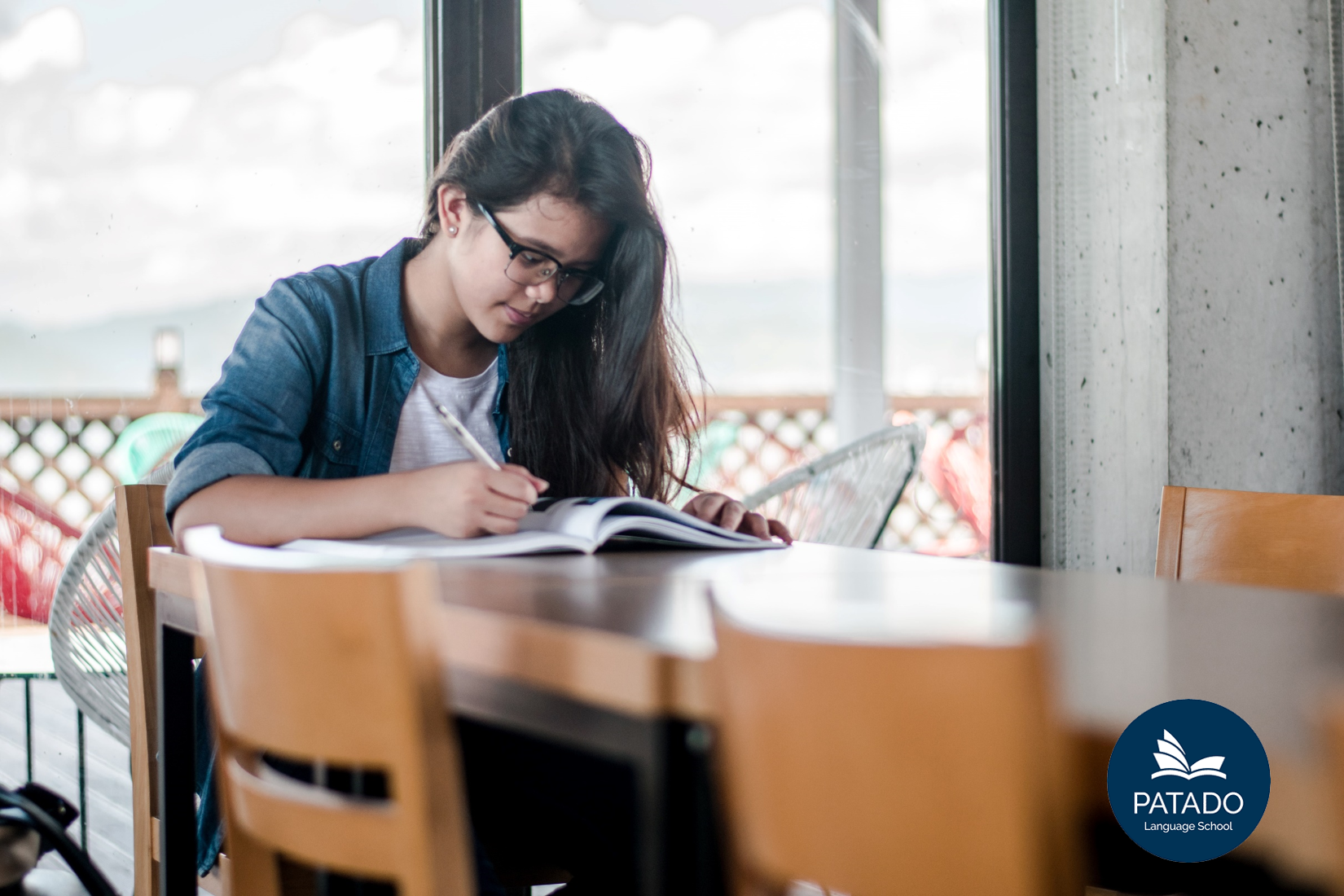 SUMMER IS HERE!!!! Mùa hè là mùa của những chuyến đi, những chuyến du lịch và những kỳ nghỉ lễ. Và nhớ dùng những phrasal verb dưới đây để tả về vacation của các bạn nhé.
Drop off someone/something– đưa ai hoặc cái gì đó đến nơi nào hoặc chở đến đó
Ex. I really appreciated the man who dropped me off at the airport.
I'll drop you off on my way home.
Pick someone up – đón một ai đó từ một địa điểm nhất định
Ex. My dad was waiting to pick me up when my flight landed.
I'll pick you up at the station.
Check in – làm thủ tục nhận phòng ở khách sạn hoặc sân bay
Ex. It was my first time to check in such a luxury resort.
Please check in at least an hour before departure.
Look forward to – mong đợi, trông mong làm một việc gì đó
Ex. I'm looking forward to hearing your news as soon as possible.
I'm looking forward to the weekend.
Take off – khi máy bay cất cánh
Ex. My favourite moment on the airplane when it takes off.
The plane took off an hour late.
Look around – nhìn xung quanh
Ex. I would prefer to travel by motobike on short journeys so I could look around the stunning sights during the trip.
People came out of their houses and looked around.
Get in – máy bay hạ cánh đến địa điểm nào đó
Ex. The airplane gets in around 8 pm.
I got in just after eight o'clock.
Get away – đi đến một nơi nào đó để nghỉ ngơi, nghỉ dưỡng
Ex. Last summer, I got away for a short trip to London.
We're hoping to get away for a few days at Easter.
Stop over – dừng chân ở một nơi nào đó trong một khoảng thời gian ngắn
Ex. Every time I travel to America, I stop over in Japan for a few days to enjoy its traditional cuisine.
I wanted to stop over in India on the way to Australia.
See off: Tiễn/ Chia tay/ Tạm biệt
Ex: They've gone to the airport to see their son off.
Ex: We set off for Paris just after ten.
Ex: Sorry I'm late – I was held up at work.
Get off: Leave a bus, train, plane
Ex: We get off at the next station.
Check out: Leave the hotel after paying
Ex: We checked out at noon.
Get on: Lên xe, lên tàu, etc
Ex: I think we got on the wrong bus.
Set out: Bắt đầu chuyến đi dài
Ex: They set out on the last stage of their journey.
Ex: Can you try and speed things up a bit?
Hurry up: Vội vã/ Nhanh lên
Ex: Hurry up! We're going to be late.
Ex: Dave and I go back twenty years.
Touch down: Hạ cánh/ đáp xuống
Ex: Our plane touched down at half-past seven in the morning.
Mong rằng thông tin trên sẽ giúp bạn bổ sung được vào kho tàng pharsal verb của mình. Hãy áp dụng một cách khéo léo trong đời sống cũng như khi tham gia thi IELTS để đạt được hiệu quả tốt nhất nhé.